Welcome from the Department Head
Welcome to Penn State Architectural Engineering!
Penn State Architectural Engineering offers a completely different model for higher education; we focus on the questions our graduates can solve rather than the solutions they can devise.
Our faculty and students have a laser-sharp focus on answering a single question: how can we achieve ultra-high-performance buildings? This requires us to develop improved approaches for the design, construction, operation, and maintenance of buildings. We invite everyone who can help find answers to our core question to join us in our quest: mechanical engineers, electrical engineers, construction engineers, structural engineers, computer scientists, programmers, acoustical engineers, lighting designers, data scientists, architects, behavioral scientists, and others.
Penn State Architectural Engineers are broadband thinkers. Our students and faculty are inherently curious. We are driven to tackle complex challenges to better the human condition, and equally importantly, excited about identifying and defining problems to be tackled. We embrace ingenuity and celebrate creativity. We are creative engineers!
Our undergraduate and graduate students work with world-class faculty to conduct research on a wide array of topics to improve the built environment. These include improving indoor environmental quality, discovering new building materials, developing new envelope solutions, increasing building energy-efficiency, and designing buildings as distributed nodes that generate energy, among others. These are important topics that affect the quality of life and human potential for everyone all around the world.
To speed the integration of the Penn State Architectural Engineering research findings into industry, practicing professional faculty lead the undergraduate cornerstone courses of the first and second year and the capstone thesis studio of the fifth year. Practical experiences are embedded into the program such that industry calls our undergraduates job-ready when they graduate. As a result, our students are in extremely high demand. We have had virtually 100 percent job placement before graduation for the last 30 years.
Penn State Architectural Engineering is more than a department from which you can earn a degree; it is a place for lasting friendships, for good memories, and for a world-class engineering education. By joining our department, you will be part of a dedicated community of architectural engineers who believe in supporting each other.
At Penn State Architectural Engineering, we rise by lifting each other.
We can't wait to have you join us!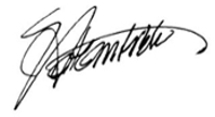 SEZ ATAMTURKTUR, Ph.D.
Harry and Arlene Schell Professor
Head of the Department of Architectural Engineering